We're here when you need us, whether it's for a routine checkup, a much needed vaccination, or an emergency. Because our clean, well-lit facilities utilize the most up-to-date and technologically advanced equipment, and our staff is not only knowledgeable about advanced veterinary techniques but also possesses incredible passion for their work, you can rest assured that  your best friend is in the best hands.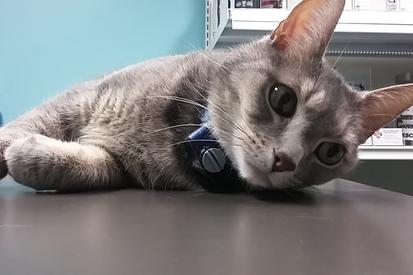 Thumper, Official Greeter
Thumper came to us as a stray in bad shape, now he lays in the sun and keeps everyone company!
Dr Aman Mor
Dr Mor has been practicing veterinary medicine since 1988
Justine, Reception
- Justine has been keeping us organized since 2011
Jenn, Veterinary Office Assistant
- Jenn has a certificate in Veterinary Office Administration.
- She joined our team in 2019
Heather, Registered Veterinary Technician
- Heather graduated from University of Guelph, Ridgetown Campus
- She joined the team in 2014